rosthetic and orthotic devices are designed to enhance your independence, activity level, and mobility, helping you maintain a meaningful and productive lifestyle.
The experts at RAM Orthotic and Prosthetic Lab will work with you to find just the right solution for your unique situation and needs.
Ready to make an appointment? Contact us today.
If you are a physician, make a referral to RAM Orthotic and Prosthetic Lab.
If you are a patient, learn more about what to expect at your first visit.
Orthotic Services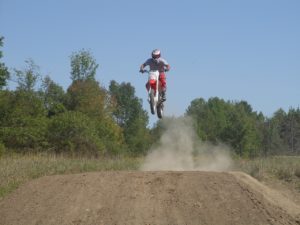 RAM offers a wide variety of both custom-made and off-the-shelf orthotic devices to provide patients with support, proper positioning, pain relief, and healing.
Spinal (Back) Braces
Cervical collar
Custom thoracic lumbosacral orthotic (TLSO) scoliosis bracing
Custom lumbosacral orthotic (LSO)
Corset
Non-invasive cervical immobilizer
Upper Extremity
Shoulder, humeral, ulnar
Wrist, hand, finger
Post-op elbow brace
Fracture brace
Lower Extremity
Torsion cable for tibial bowing, femoral antivertion, tow in gait, and pediatric patients
UCB inserts
Supra malleoli orthotic (SMO) inserts
Ankle foot orthotic (AFO)
Knee ankle foot orthotic (KAFO)
Hip knee ankle foot orthotic (HKAFO)
Patella tendon-bearing ankle foot orthotic (PTBAFO)
Cam walker
Lightweight shoes and post-op shoes
Post-op hip and knee braces
Fracture brace
 Prosthetic Services
The right custom prosthesis or off-the-shelf soft goods will aid in your rehabilitation and help you regain your independence and quality of life. Working with patients of all ages, RAM has the expertise to fabricate and fit you with the device that works best for your lifestyle.
Prosthetic Supplies
Prosthetic shrinker for above knee and below knee
Prosthetic socks and prosthetic liners
Upper Extremity Prosthesis
Above elbow
Below elbow transcarpal prosthetic
Shoulder disartic
Body-powered and myoelectric prosthetic
Symes prosthetic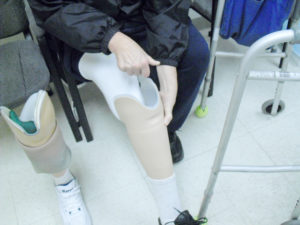 Lower Extremity Endoskeletal and Exoskeletal Prostheses
Partial foot prosthesis
Below knee preparatory
Permanent prosthesis
Knee disarticulation prosthesis
Above knee prosthesis
Immediate post-op removal of rigid dressing
Immediate post-op prosthesis
Ready to get back to your life? Contact us today to schedule an appointment for your initial evaluation.
Schedule an Appointment
In need of a prosthetic, or othotic? Contact us today to see how we can help you regain a full and functional life.